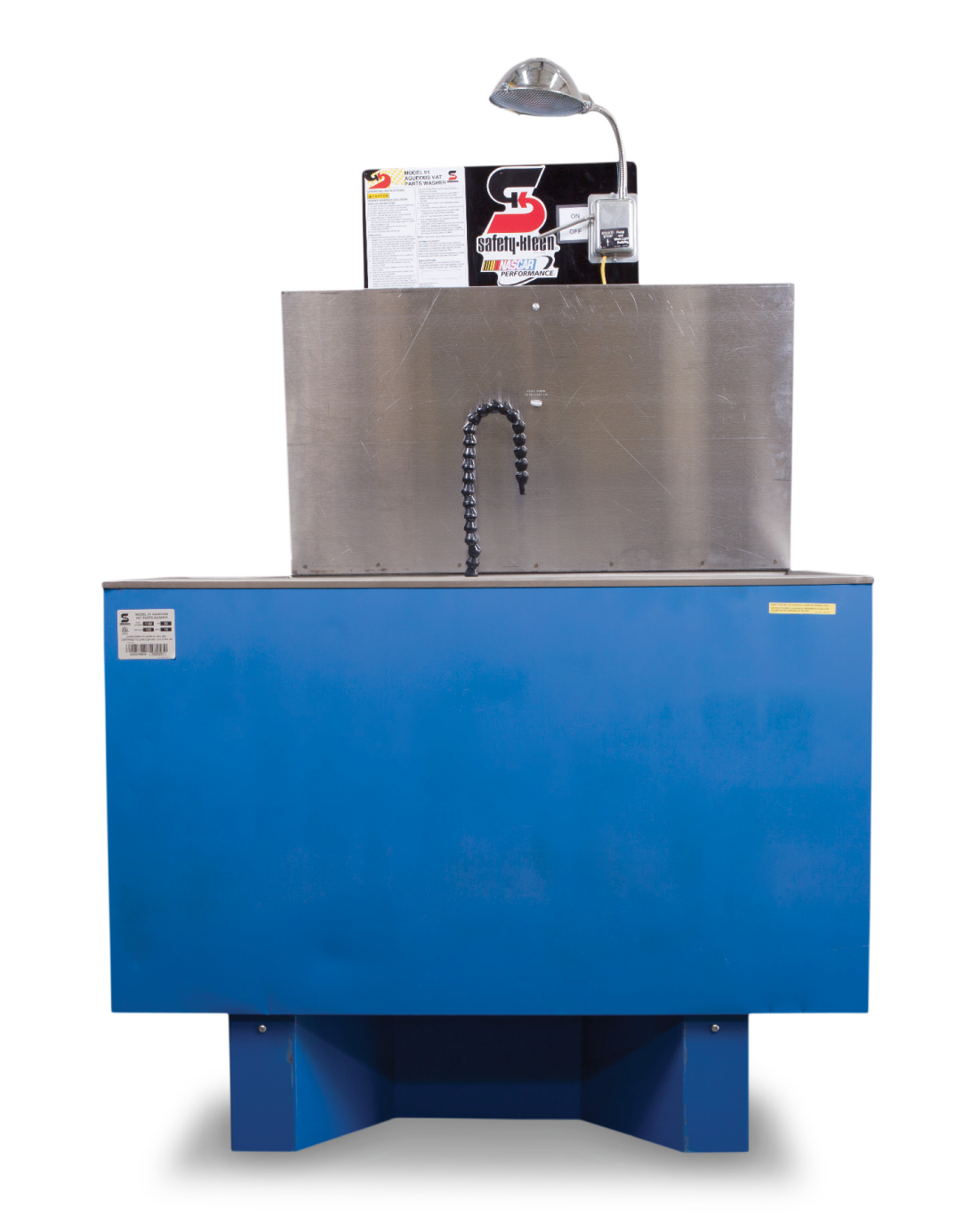 Model 91
Bigger is better.
Safety-Kleen's stainless steel vat-style, heated aqueous parts washer features a fusible link cover, 50-gallon solution container, flexible nozzle, adjustable lamp, flow-through hose and brush. The vat-style Model 91 has a larger work area and allows parts to soak prior to cleaning manually. This soaking feature not only loosens difficult soils, but also cleans otherwise unreachable holes and crevices.
Model 91*
 
Chemistry
ARMAKLEEN™: 4 in 1, Bio24™
Floor Space

Height

Width

Depth

 

66" (167.6 cm)

52" (132 cm)

24" (61 cm)

Sink Size

Height

Width

Depth (front to back)

 

11" (27.9 cm)

36" (91.4 cm)

20" (50.8 cm)

Liquid Freeboard
11" (27.9 cm)
Electric Power
115 VAC, 60 Hz,10 A
Dedicated Circuit
Max Fill
50 gal. (189.3 L)
Operating Temp
120°F (48.9°C)
Material
Stainless steel
Machine Color
Blue and gray
Max Workload
250 lbs. (113.4 kg)
Shipping Weight
275 lbs. (124.7 kg)
Max Filled Weight
690 lbs. (313 kg)
Listing
cETLus
*Certified reconditioned equipment.