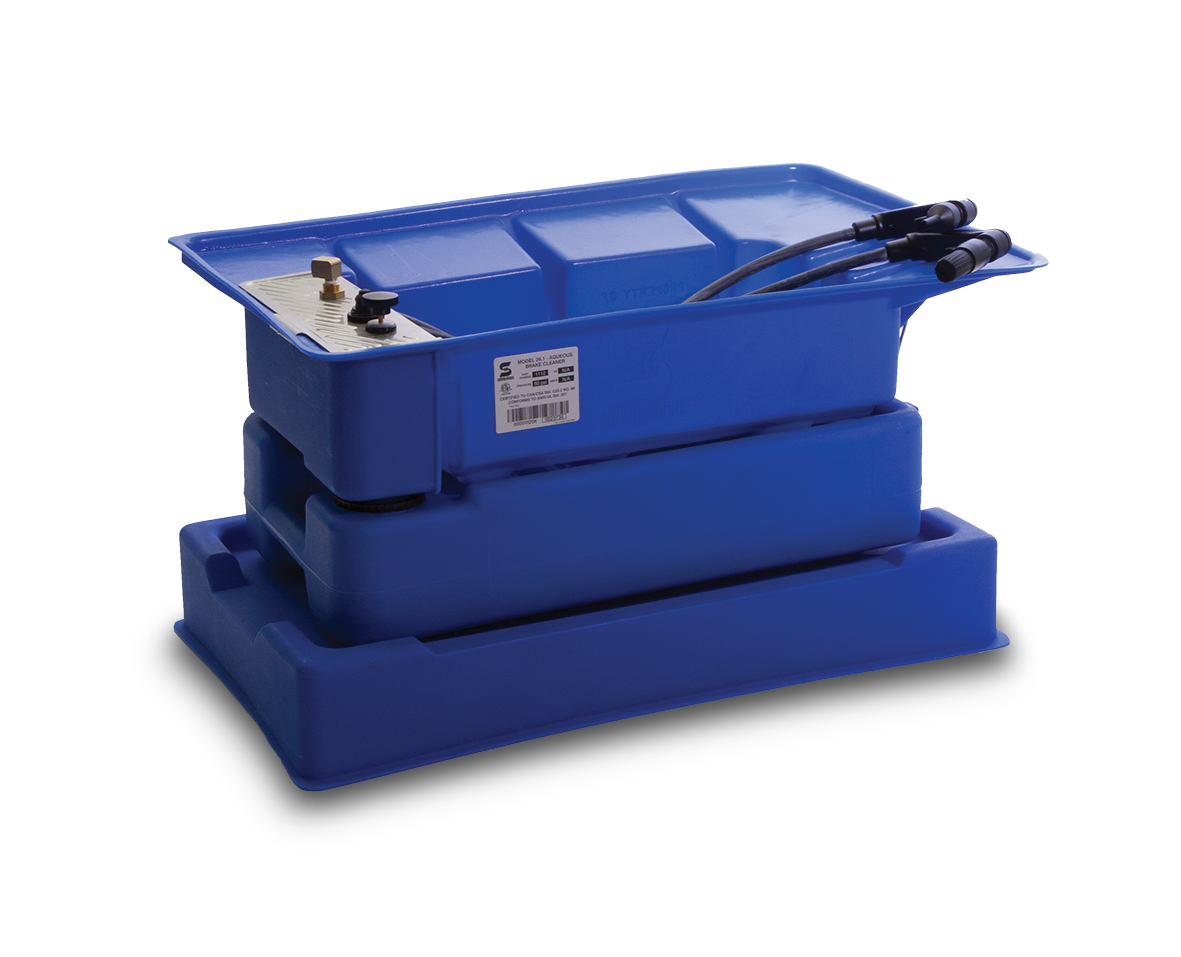 Model 26
Safer for your employees and your bottom line.
A benchtop parts washer for use on workbenches around the shop or with the optional roll-around cart. Additionally, the benchtop parts washer can be used for brake cleaning. Aqueous brake cleaning is recommended by the EPA because, unlike many aerosol sprays, it is less toxic, non-flammable and contains little or no volatile organic compounds (VOCs). Depending on usage, brake cleaning costs can be reduced by as much as 70% when you stop using aerosols. In addition, the brake cleaner can be used to facilitate compliance with the OSHA 29 CRF 1910.1001 asbestos standard.
Model 26*
Chemistry
ARMAKLEEN™: 4 in 1, Bio24™
Floor Space (with cart)
 
Height
47" (119.4 cm)
Width
36" (91.4 cm)
Depth
20" (50.8 cm)
Bench Space
 
Height
17" (43.2 cm)
Width
33" (83.8 cm)
Depth
20" (50.8 cm)
Sink Size
 
Height
7" (17.8 cm)
Width
33" (83.8 cm)
Depth (front to back)
20" (50.8 cm)
Standard Fill
5 gal (18.9 L)
Operating Temp
Ambient
Material
Polyethylene tank and steel insert
Machine Color
Blue
Max Workload
20 lbs. (9.1 kg)
Shipping Weight
68 lbs. (30.9 kg)
Max Filled Weight
110 lbs. (50 kg)
Listing
cETLus
*Certified reconditioned equipment.