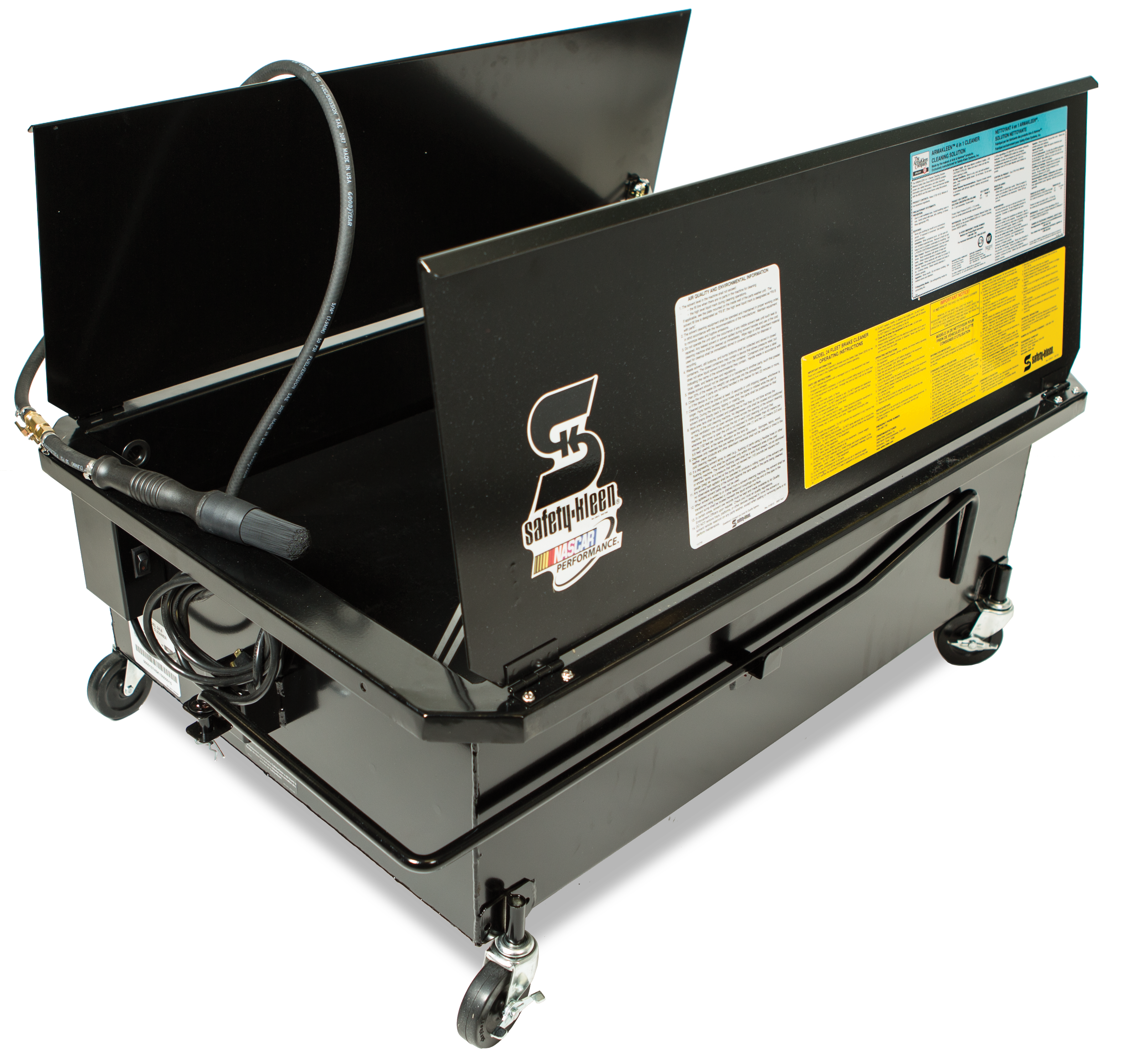 Model 24.8
Now you can clean brakes where others can't!
The Model 24.8 Aqueous Fleet Brake Washer allows your technicians to work safely, quickly and efficiently. Our new mobile, low-profile design lets you maneuver with minimal ground clearance, and our aqueous technologies provide protection for your workers and the environment. This unit can be easily positioned under a vehicle's brake/wheel assembly, removing dust and debris in one easy procedure, saving you money by reducing or eliminating the need for an aerosol brake cleaner. 
Model 24.8*
Chemistry
ARMAKLEEN™: 4 in 1, Bio24™
Operation Type
Manual
Floor Space

Heigh

Width

Depth

 

26" (66.1 cm)

36" (91.5 cm)

26" (66.1 cm)

Sink Size

Heigh

Width

Depth

 

4.5" (11.5 cm)

32" (81.3 cm)

22" (55.9 cm)

Electric Power
120 VAC, 60 Hz, 1 A
Standard Fill
12 gal. (45.4 L)
Operating Temp
Ambient
Material
Steel
Machine Color
Black
Max Filled Weight
680 lbs. (309.1 kg)
Max Workload
100 lbs. (45.4 kg)
Shipping Weight
85 lbs. (38.6 kg)
Listing
cETLus
*Certified reconditioned equipment.