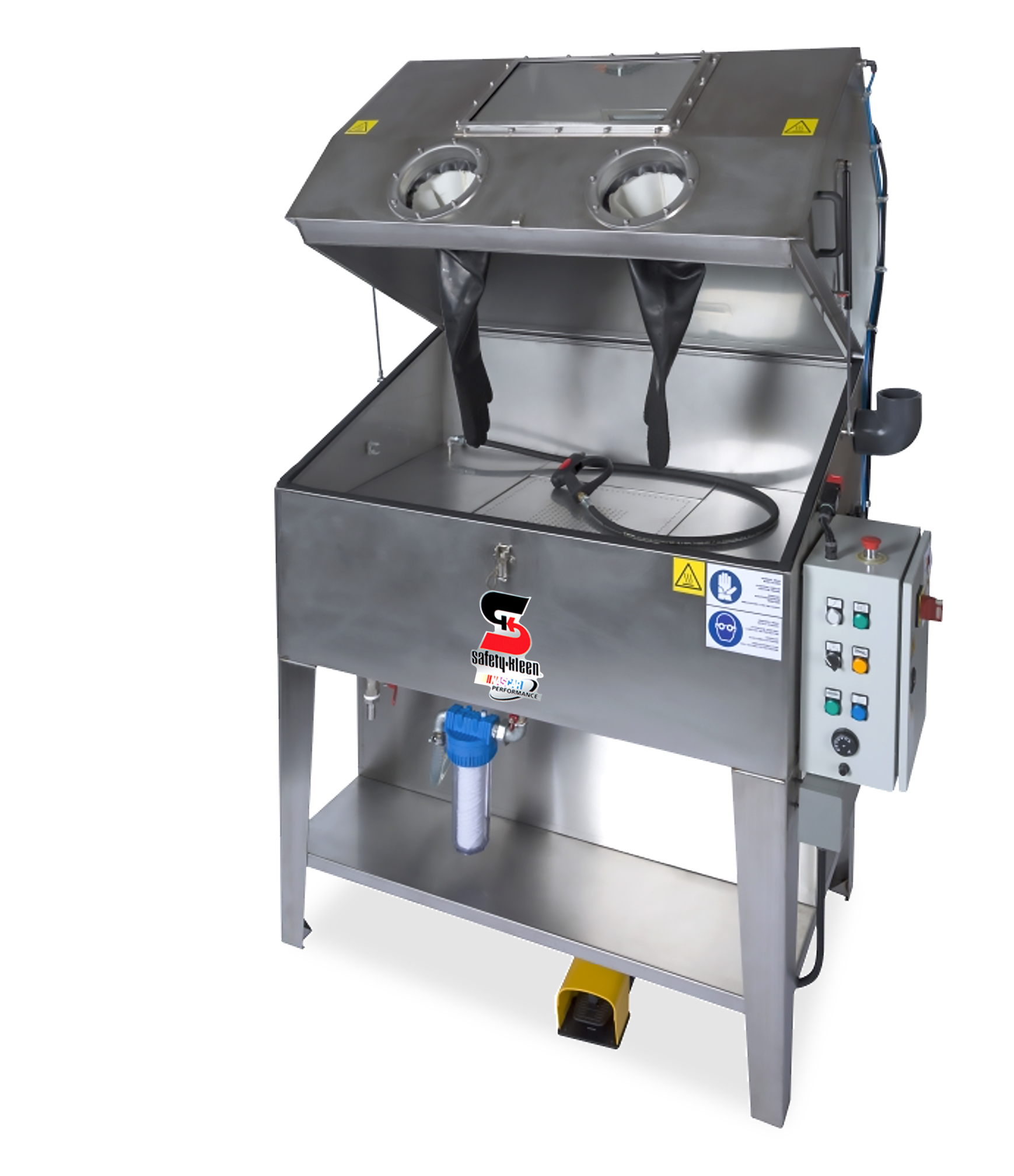 High Pressure Blast Cabinet
Power and Precision for your most hard-to-clean parts
Our HP series spray washers deliver fast, powerful cleaning action. With spray pressures up to 750 PSI, these systems can quickly blast away dirt and grime in a fraction of the time of automated washers while providing a more complete cleaning experience. These systems are ideal for both Industrial and Automotive cleaning applications. Systems are equipped with LED illuminated cabinets with large viewing windows that come with self cleaning air blower for increased visibility. All systems made of stainless steel. For use with an aqueous-based cleaning solution.
Operation Type

Manual

Dimensions

Length

Width

Height

 

37"-39"

45"-50"

79.5"-82"

Weight Capacity
350 Lbs
Pump / Motor
2.0 H.P.
Pump Output
3.7 GPM
Spray Pressure
430-970 PSI
Fluid Capacity
40-45 U.S. Gallons
Heater Rating
4KW
Power Configuration
230V - 1 Phase
Agency Listing
UL/CSA