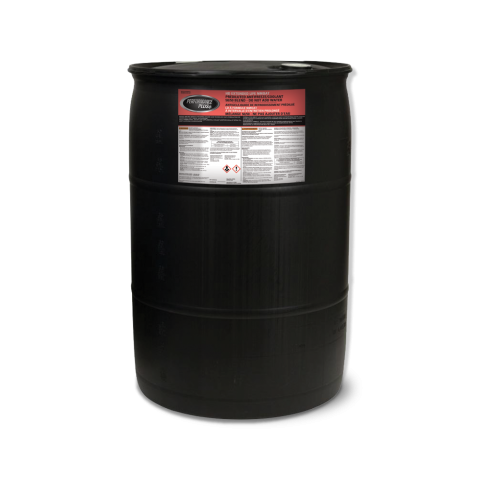 HD Extended Life NMOAT
High-performance 50/50 pre-diluted antifreeze/coolant for heavy duty diesel applications requiring a nitrite/molybdate fortified organic acid technology (OAT) type antifreeze/coolant.
Formulated for heavy duty diesel applications and does not require the addition of SCA at initial fill. Contains industry recommended concentration of nitrite and molybdate to protect cylinder liners from cavitation corrosion
Prevents corrosion of aluminum, brass, cast iron, copper, solder and steel
Provides excellent high-temperature aluminum protection
Does not contain Amine, Phosphate and Silicate
Compatible with other similarly formulated heavy duty diesel OAT coolants 
Compatible with elastomers, gaskets, and other non-metallics
Blended using de-ionized water
Contains a bittering agent
Recommended for heavy duty diesel applications for 3 years/300K miles or 6 years/600K miles with the addition of an extender.
Available as special order (minimum order required)
55G Drums
Bulk