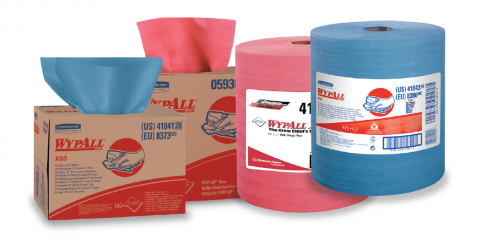 Kimberly-Clark® WypAll* X80 Wipers
The future of shop towel service.
Extra strong and bulky, ideal for heavy-duty tasks. In busy industrial environments, you need a cloth that is durable, absorbent and gets the job done quickly. Whether you're preparing surfaces with solvents, or wiping away grease or oil, these bulky cloths perform while protecting hands. So you can rely on WypAll* X80 cloths to do the job, while protecting your workforce.
Ideal for Heavy-Duty tasks:
Engineered to feel like cloth and work even better
Softer and more absorbent than ever before
Consistent size, shape and cleanliness
Maintains strength in solvents
Pound for pound, absorbs more water and oil than rental shop wipers
Ideal for heavy-duty machine and parts wiping, prepping surfaces with solvents, cleaning rough surfaces, and wiping metal shavings