---
A fast and Agile Response to Emerging Viral Threats
Turnkey Safety-Kleen services are delivered through Clean Harbors field personnel and company-owned assets, giving your organization the ability to act quickly and decisively to mitigate potential public health threats. Based on the highest OSHA and biosecurity standards, our management practices have been proven to significantly lower the dangers of contagious disease outbreaks. The response team is rigorously trained, completing 40-hour courses each for HAZWOPER, Pathogens and Confined Space Entry. Together, we have the right people, equipment and expertise to meet the demands of any COVID-19-related assignment, including:
Contaminated Site Cleanup
Hazardous and Infectious Waste Management
We routinely perform decontamination services for any industry, any setting, and we do it safely.
Emergency and After-Hours Response
Waste Disposal Services
Introducing The D3 Clean Program
Our D3 Clean Program focuses on helping our customers with their COVID-19 strategies around Preparedness, Business Continuity and Response.
HAZWOPER-trained professionals using EPA-approved SARS-CoV-2 solutions will execute the clean-up and disposal of contaminated coronavirus waste in strict accordance with the most current CDC, EPA and DOT regulations.
For more information on how we can help your organization with Coronavirus (COVID-19) click below.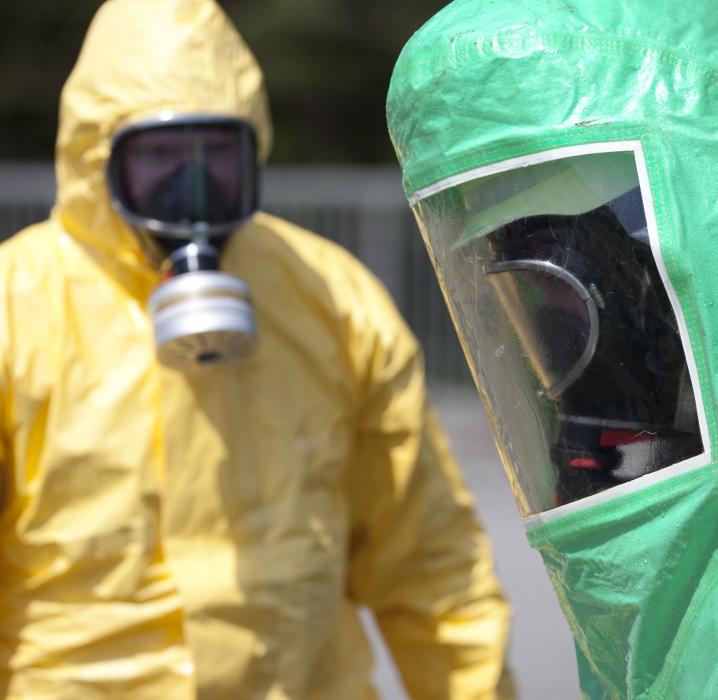 Three Ways to Manage the Coronavirus Threat
Preparedness: Having a workable action plan in place can speed the response to the COVID-19 outbreak, helping to reduce exposure and contagion.
Business Continuity: Knowing and applying key principles of prevention is the key to remaining financially and commercially viable.
Response: Successfully deploying people, assets, expertise, and technology that addresses COVID-19 threats will lessen potential negative impacts.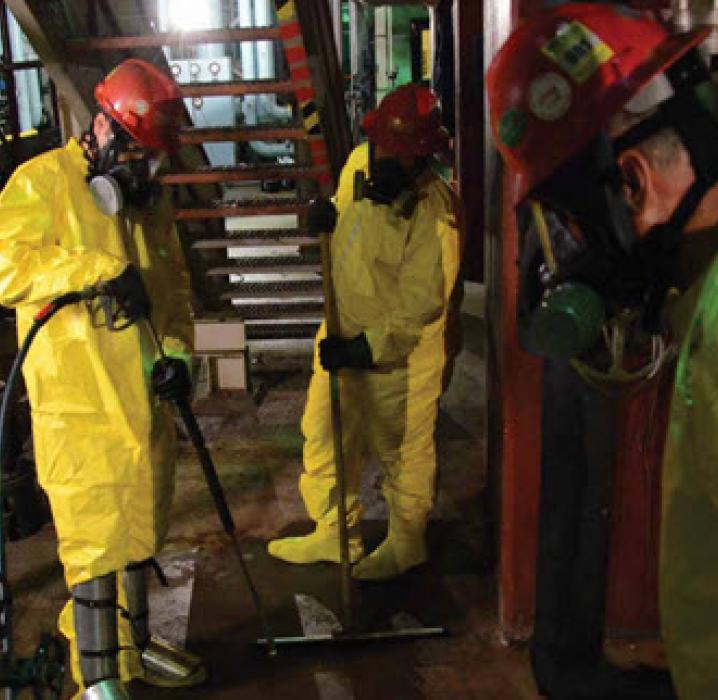 A proven track record of infectious disease mitigation
With the knowledge and experience to handle hazardous and infectious waste streams of all sizes safely and effectively, our decontamination service partners have responded to emergencies experienced by both corporate clients and government agencies, including these high-profile events:
Thorough decontamination of farms related to the highly contagious avian flu outbreak among the poultry population in 2015.
Expert mitigation and management of the post-9/11 anthrax contagion at NBC Studios and the U.S. Post Office in New York in 2001.