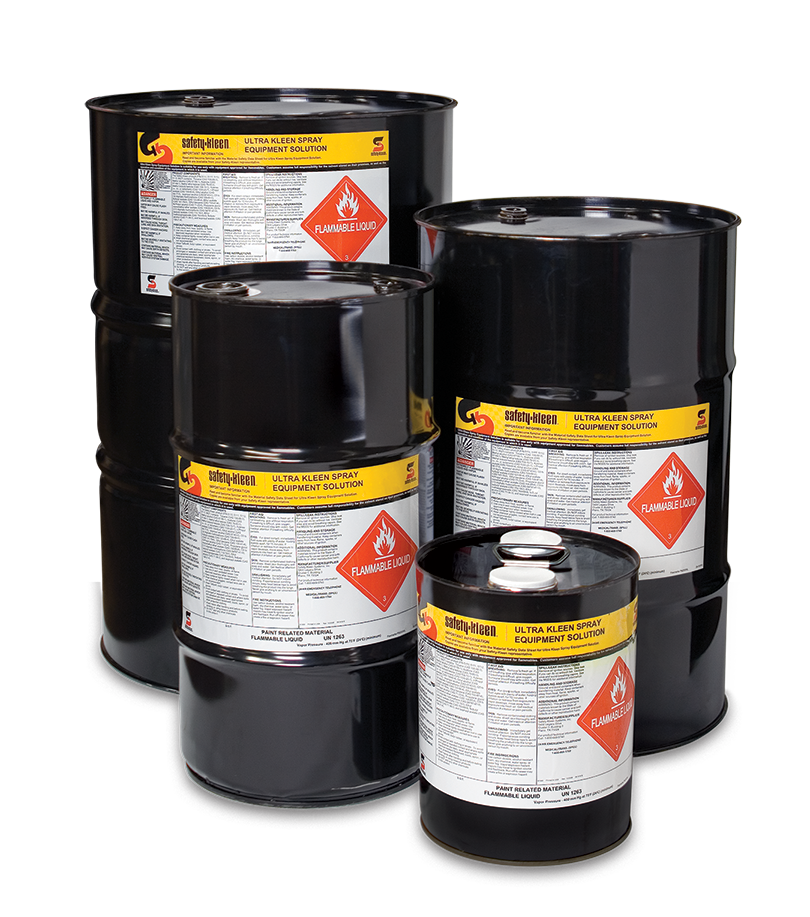 Ultra Kleen Solution
Coating equipment cleaning/thinner solution that can fatten your bottom line.
Don't waste a single hour of your billable time dealing with spent thinner. Let Safety-Kleen handle it all, from collection and disposal to replenishment with Ultra Kleen Spray Equipment Solution. It's automatic, on a schedule that is customized to fit your needs and saves you time.
Safety-Kleen Thinner Disposal & Replenishment
Part numbers
Service part numbers
5110*
5 gal. (19 L) Service
77804*
w/Exchange Service**
5111*
16 gal. (60.6 L) Service
77805*
w/Exchange Service**
5112*
30 gal. (113.6 L) Service
77806*
w/Exchange Service**
5113*
55 gal. (208.2 L) Service
77807*
w/Exchange Service**
*Not available in California, Delaware, New Hampshire, Utah, Maryland, Connecticut (5/1/18). **Service charges vary by location.