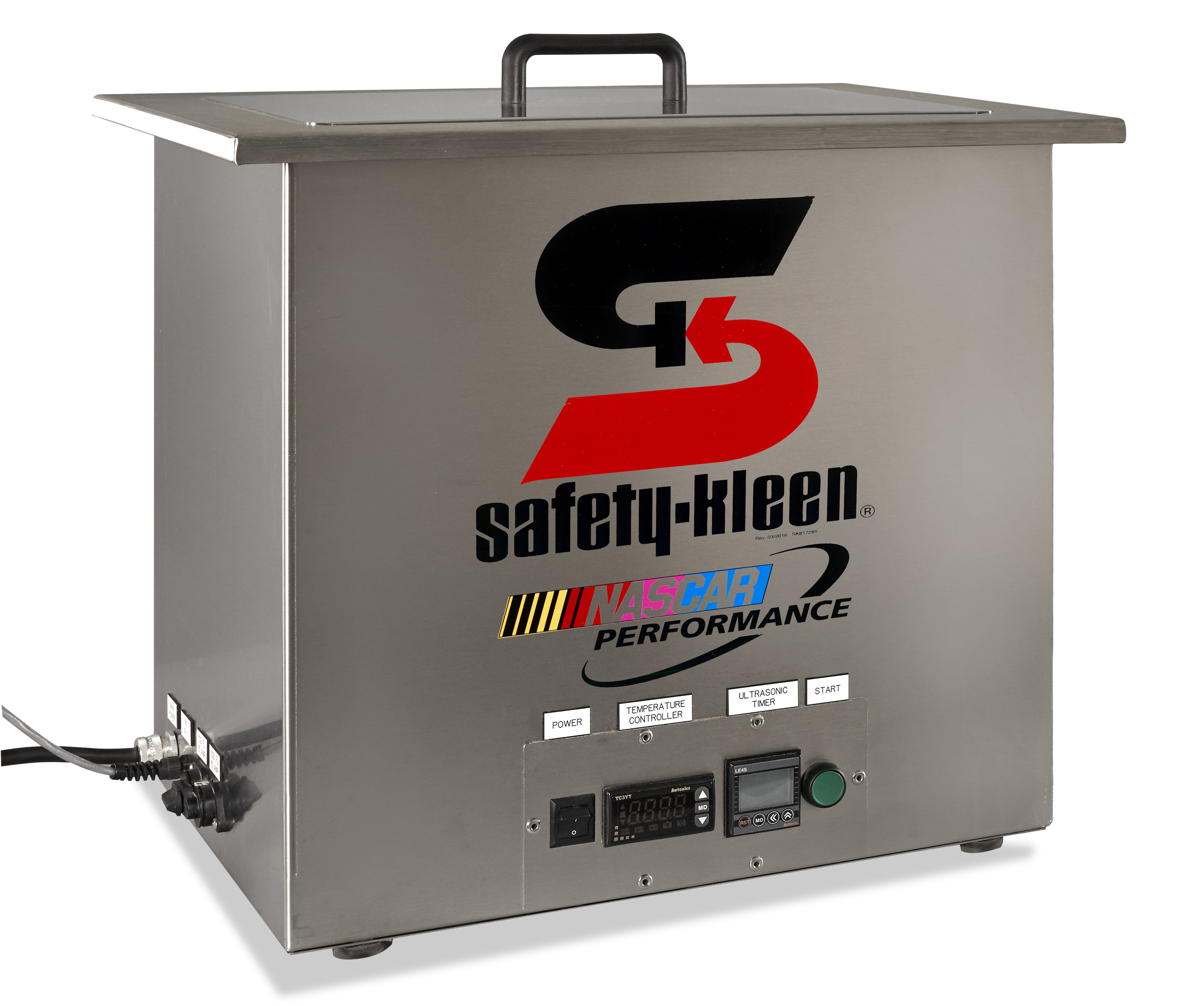 Ultrasonic Wash Tank-Automatic Benchtop
Serious portable power.
Safety-Kleen's aqueous ultrasonic parts washers are ideal for cleaning smaller parts. Each model features all-stainless steel construction and high-intensity 40 kHz ultrasonic and metallurgically-bonded transducers. Heat is controlled thermostatically for maximum cleaning efficacy and efficiency.
Various models†
Chemistry
ARMAKLEEN™: 4 in 1, Paint & Ink, Bio24™, M-100 BCR, M-HP-2, MM Dip, MM Recycle, M-Aero, M-GP
Operation Type
Automatic
Tank Length
12"-24" (30.5-61 cm)
Tank Width
6"-12" (15.2-30.5 cm)
Tank Depth
8"-14" (20.3-35.6 cm)
Liquid Freeboard
2" (5.1 cm)
Electric Power
120-240 V
Max Fill
1.9-11.2 gal. (8.6-50.9 L)
Material
Stainless steel and steel
Machine Color
Gray
Max Workload
50 lbs. (22.7 kg)
Max Filled Weight
86-281 lbs. (39.1-127.7 kg)
Shipping Weight
70-150 lbs. (31.8-68 kg)
Includes: Lift-off lid, parts basket, ultrasonic timer
Options: Pump and filter, fill valve, drain valve
Note: Other sizes are offered per request
†Specifications included are for the Standard model. For specific details on all models, call (800) 669-5503.