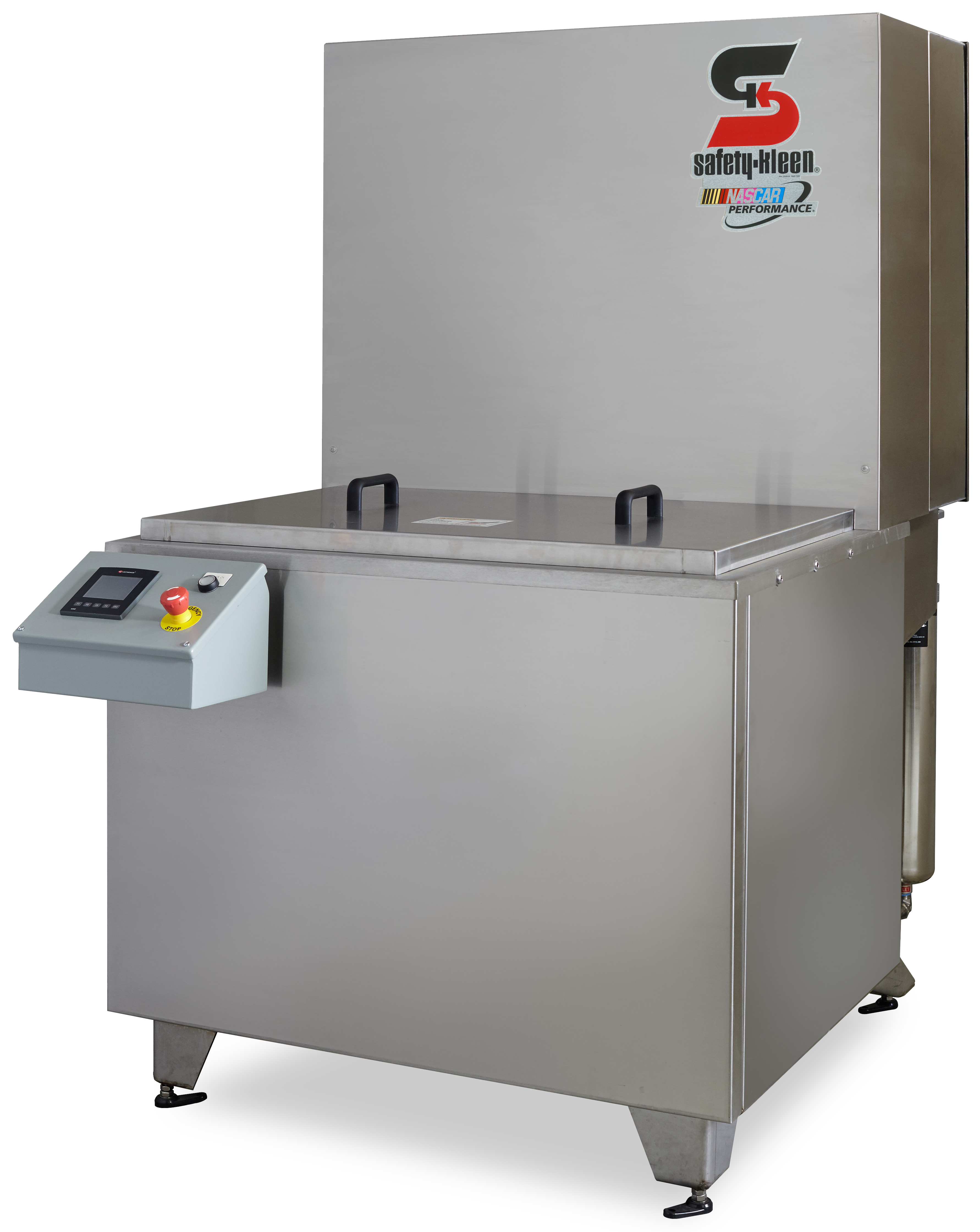 Ultrasonic Parts Washer-Automatic Agitation Series
Serious power for precision cleaning.
Safety-Kleen's heavy-duty, aqueous ultrasonic parts washer with agitation delivers top-of-the-line aqueous cleaning power. This product line consists of three models of varying sizes. All units offer stainless steel construction, a dual-filtration system with oil-removing surface sprayer, programmable timer and liquid level control.
Various models†
Chemistry
ARMAKLEEN™: 4 in 1, Paint & Ink, Bio24™, M-100 BCR, M-100 BCR, M-HP-2, MM Dip, MM Recycle, M-Aero, M-GP
Operation Type
Automatic
Length
31"-44" (78.7-111.8 cm)
Width
22"-36" (55.9-91.4 cm)
Agitation Depth
17" (43.2 cm)
Air Power
80 psi at 1.5 cfm
Basket Length
26-40" (66-101.6 cm)
Basket Width
18-30" (45.7-76.2 cm)
Electric Power
208 V, 3 phase
Max Fill
90-202 gal. (340.6-764.7 L)
Operating Temp
140°-170°F (60-76.7°C)
Material
Stainless steel
Machine Color
Gray
Max Workload
125-500 lbs. (56.8-227.3 kg)
Shipping Weight
1100-2000 lbs. (499-907.2 kg)
Listing
None
Options: Rinse tank, parts dryer, conveyer systems, additional baskets, basket rollers, alternative power, hand-held spray gun, load and unload table, auto lid
Note: Sizes are scalable to meet parts cleaning requirements
†Specifications included are for the Standard model. For specific details on all models, call (800) 669-5503.