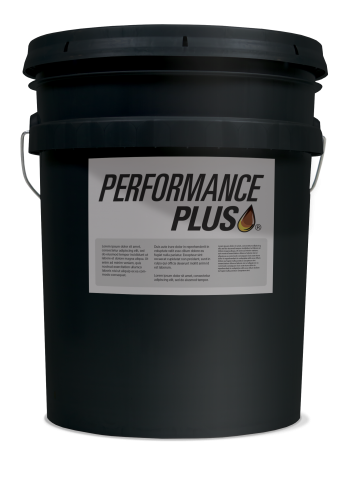 Anti-Wear Extended Hydraulic Fluid
Formulated to exceed the performance requirements for an expanded range of hydraulic components. These fluids are intended for industrial applications where anti-wear lubricants specifically designed for systems subjected to high-pressure, high-temperature operating environments are required. The Performance Plus AW EX Series includes premium fluids capable of over 5,500 hours of service and surpass the needs of various manufacturers.
AW EX 32
AW EX 46
AW EX 68
AW EX 32 | AW EX 46 | AW EX 68
Excellent oxidation and thermal stability to resist breakdown at high operating temperatures, improve cleanliness, and reduce deposits extending oil and filter life
Exceptional anti-wear and corrosion properties extending equipment life which reduces maintenance and mechanical failures
Addition of demulsifiers protects the system from water which may be present in the system
Excellent oxidation hours contribute to longer oil life extending the drain intervals while reducing the costs to change out the system    
Cincinnati Fives P-68, P-69, P-70   
Parker Hannifin HF-0, HF-1, HF-2
Ford M6C32, Chrysler, General Motors LS2
DIN 51524 Part 1 and 2
ASTM D6158    
ISO 11158
Vickers 35VQ25A
Eaton/Vickers M-2950-S and  I-286-S
Suitable for use in high speed, high pressure vane, gear and piston pumps where the approvals above are recommended or required.
5G Pail
55G Drum
330G Tote
Bulk