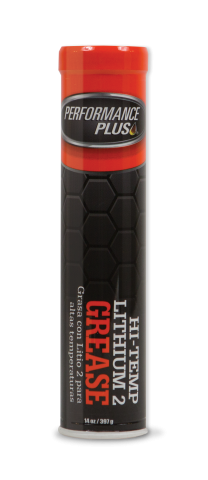 Hi-Temp Lithium 2
Hi-Temp Lithium 2 Grease offers extreme pressure protection while meeting the industry standards for heavy duty lubrication of over-the-road trucks, light duty off-highway equipment and commercial applications. It is designed to protect equipment subject to shock loads and plenty of wear and tear as they log thousands of miles across the country.
Excellent performance and pumpability in cold temperatures
Engineered for high temp performance with a dropping point of 500˚F
Superior surface adhesion resists water washout
Extreme pressure additives
Ideal for use in heavy duty over-the-road equipment and light duty off-highway applications.
Heavy duty on- and off-road construction
Mining and Quarries        
Heavy-duty chassis lubrication, ball joints, and universal joints, ball and roller bearings, disc and drum wheel bearings and fifth wheels
Steel Mills
10x14 oz Case
35lb Pails
120lb Kegs
400lb Drums