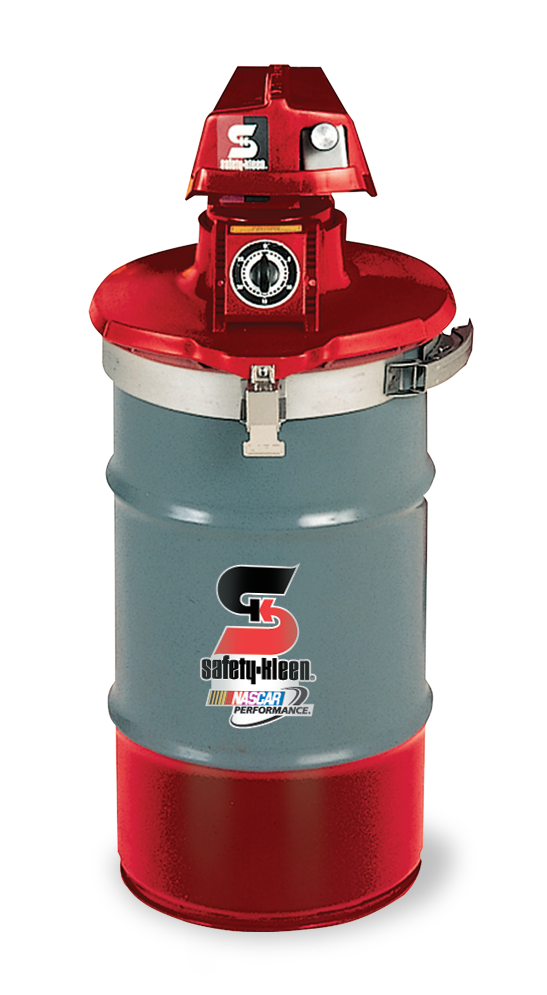 Model 11
When it "dings" you're done.
Safety-Kleen's small, air-powered agitating parts washer uses a 180-degree rotating basket below the cleaning surface for optimal solvent/mechanical cleaning. This model also includes a bell timer to ensure that the parts remain in the solution for the selected time period.
Model 11*
Chemistry
Immersion Cleaner Premium Solvent, QSOL 220/300, PD 680 Type II, Odorless Solvent
Operation Type
Automatic
Basket
6" deep (15.2 cm) x 11" diameter (28 cm)
Floor Space
 
Height when Closed
39" (99.0 cm)
Height w/Lid Open
48" (122.0 cm)
Diameter
21" (53.3 cm)
Air Power
Compressed air, 80 psi, 1.5 cfm
Standard Fill
6 gal. (22.7 L)
Operating Temp
Ambient
Material
Plastic head, steel drum
Machine Color
Orange or red head
Max Workload
25 lbs. (11.4 kg)
Shipping Weight
28 lbs. (12.7 kg)
Max Filled Weight
91 lbs. (41.4 kg)
Listing
cETLus
*Certified reconditioned equipment. Local regulations may cause variations in requirements.